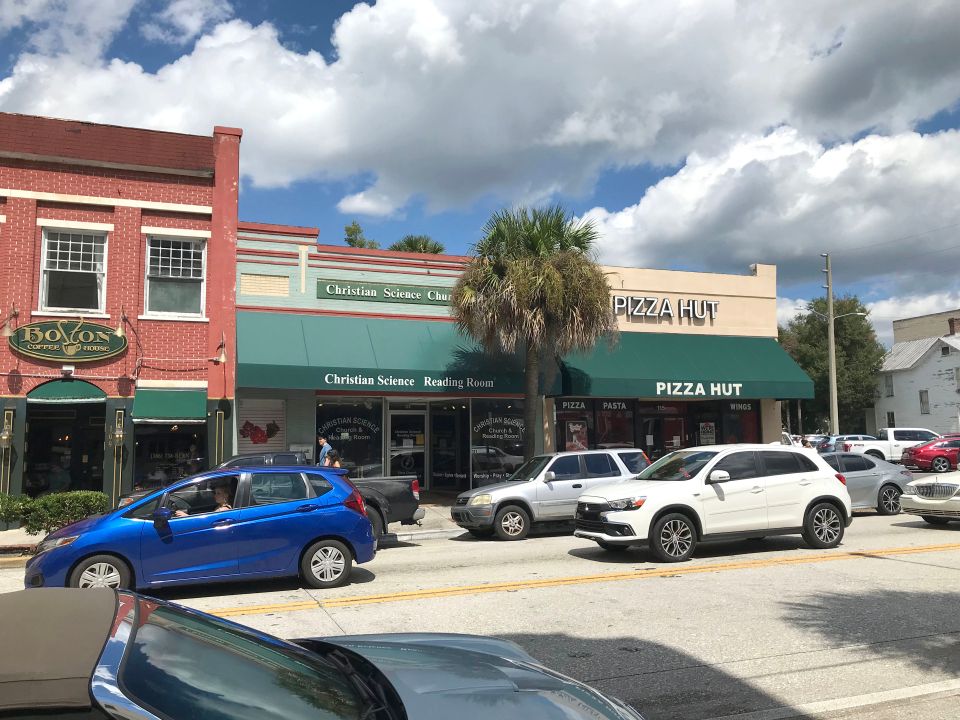 We believe and teach that God is Love, and that God is Good, and that God is All.

And, we strive to heed the teaching of Christ Jesus, who, when asked what is the greatest commandment, answered: "Thou shalt love the Lord thy God with all thy heart, and with all thy soul, and with all thy mind." (Matthew 22:37 KJV)

Christian Science is often referred to as a "practice," and even those who have been Christian Scientists all of their lives, or most of their lives, refer to themselves as "students" of Christian Science.

Our church and Reading Room in Downtown DeLand is a place for all to grow and study to gain a deeper, metaphysical understanding of the Bible, and of ourselves as spiritual beings created in God's image, as the Bible states.

Students of Christian Science find that this metaphysical understanding of life is absolutely transformative.

Christian pioneer Mary Baker Eddy, the discoverer and founder of Christian Science, found that this metaphysical understanding of God's laws also heals — physical problems and other discord.

She wrote a textbook to explain her Bible-based discoveries, and called it "Science and Health With Key to the Scriptures." This textbook and the Bible are our only preachers, and Christian Scientists worldwide study these books together every week.

We strive to promote unity in our church, community and the world through our prayerful understanding of God's laws. We endeavor to practice the Golden Rule in all our daily affairs.

We welcome you to join us on this path of spiritual growth and healing.
As early as 1915, Christian Scientists living in the DeLand area began organizing to form a church.

First Church of Christ, Scientist, DeLand, was officially established in 1923 as a branch of what's called the Mother Church, the Christian Science Church in Boston, Massachusetts.

About 10 years ago, we combined our church and Reading Room into one comfortable location at 111 E. New York Ave., between Boston Coffeehouse and Pizza Hut in Downtown DeLand.

All are welcome to our 10:30 a.m. worship service on Sunday (which includes child care, along with Sunday School for those under the age of 20), and to our 5 p.m. Testimony Meeting on Wednesdays, which includes comments by those attending who want to tell about healings and other practical effects of their practice of Christian Science.